2023 Fall Conference
Monday, November 13, 2023 (8:30 AM - 5:00 PM) (CST)
Description
---
SPEAKERS BIOS
Recruiting Champions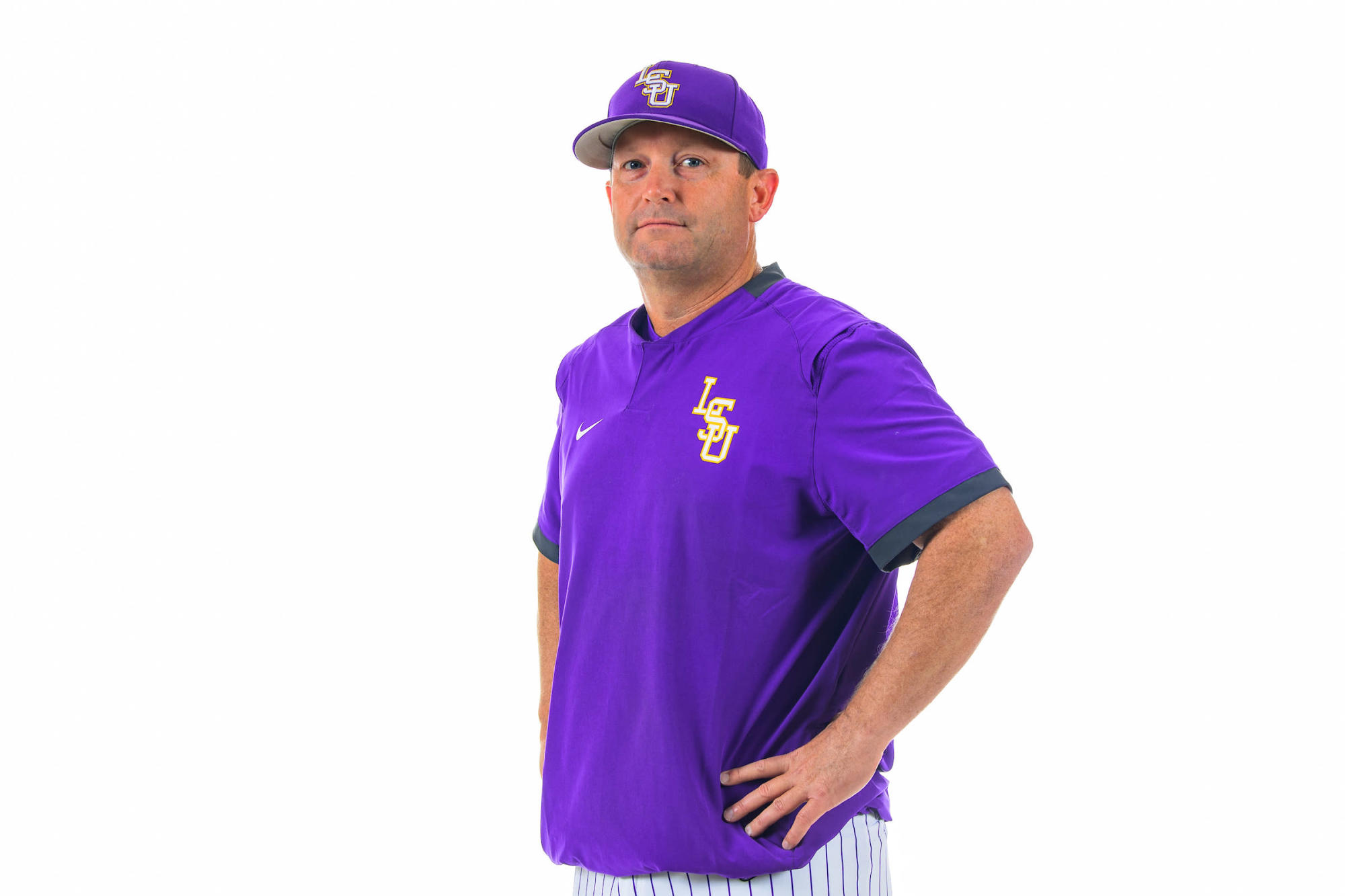 Coach Jay Johnson, LSU Baseball
Jay Johnson was named the head coach at LSU on June 25, 2021, after guiding Arizona to the Pac-12 championship and a berth in the College World Series. Johnson is the 26th head coach in LSU baseball history, and succeeded Paul Mainieri, who retired after the 2021 season. A proven track record of postseason success, explosive lineups and highly-ranked recruiting classes make LSU's Jay Johnson one of the best college baseball coaches in the nation. He has made a significant impact at every program he's led, and he is one of the most energetic, innovative, and focused coaches in America. Now at the helm of one of the nation's most storied college baseball programs, Johnson has enhanced LSU's elite legacy by guiding the Tigers to the 2023 College World Series title, marking the seventh National Championship in school history. He was voted 2023 National Coach of the Year by D1 Baseball, the American Baseball Coaches Association and by Collegiate Baseball newspaper. Johnson has a 411-211 (.661) record in 11 seasons as a college head coach, including a 94-39 (.707) mark in two seasons at LSU. He has a 30-13 record in NCAA Tournament games, including a 13-4 mark with the Tigers. Johnson's coaching career began at his alma mater, Point Loma Nazarene, where he served as an assistant coach from 2002 to 2004 before accepting the head coaching position in 2005 at 27 years old. He finished his playing career at Point Loma in 2001, hitting .326 as a senior and earning a Gold Glove as the team's starting second baseman. A native of Oroville, Calif., Johnson and his wife Maureen, a former University of Arizona soccer player, were married in 2016.
Workforce Challenges: Reading the Signs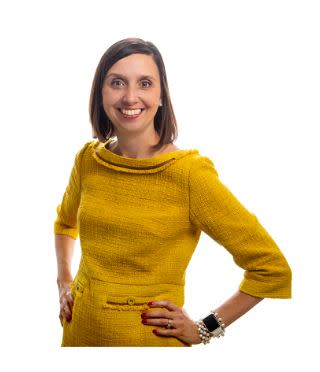 Jesse Downs, Senior Director, LSU Olinde Career Center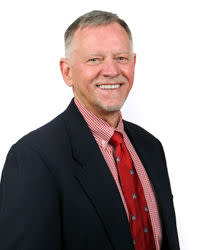 Ron Cathey, Director of Career Center, Louisiana Tech University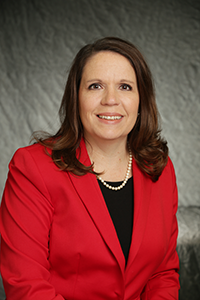 Kimberly Billeaudeau, Director of Career Services, University of Louisiana at Lafayette
State Facilities and Water Sector Program Outlook
Roger Husser, Director, Office of Facility Planning and Control
Roger Husser is a native of Husser, Louisiana. Roger graduated from Loranger High School in 1988 and obtained a Bachelor of Science in Agricultural Engineering in 1993 from the University of Southwestern Louisiana and was married in the same year. In 1994, he became employed at LSU in the Biological Engineering Department as a Research Associate in the areas of ergonomic workspace design and alternative energy research and also began work towards a master's degree. After four years as a Research Associate in the Biological Engineering Department, Roger accepted a position in the LSU Agricultural Center Facilities Planning Department as a Project Manager in 1998. In December of 2000, Roger obtained a Master of Science in Biological and Agricultural Engineering from LSU. In 2001, he became licensed in both Civil Engineering and in Agricultural Engineering and became Director of LSU AgCenter Facilities Planning where he was responsible for the LSU AgCenter facilities statewide. After serving in this capacity for eleven years, he accepted the position of Director of LSU Planning, Design and Construction in 2012. In 2016, Roger was promoted to Assistant Vice President for LSU Planning, Design and Construction and had the responsibility for a $1 billion capital development portfolio including all long term physical planning, development and construction efforts on the LSU campus in Baton Rouge. In 2023, Roger accepted the Director of Facility Planning and Control, administering the multi-billion dollar Capital Outlay Act for the State of Louisiana. Roger currently resides in Husser, Louisiana, has been happily married for 30 years and is an active member of Loranger Legacy Church.
Coastal Outlook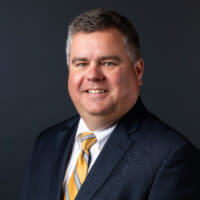 Bren Haase, Chairman, Louisiana Coastal Protection And Restoration Authority (CPRA)
Lawrence Bren Haase was appointed Chairman of the Louisiana Coastal Protection & Restoration Authority (CPRA) by Governor John Bel Edwards on July 3, 2023. Prior to serving as Chairman, Mr. Haase served as CPRA's Executive Director. He holds degrees in marine biology from Auburn University and a Master's in oceanography/coastal sciences from Louisiana State University. Bren's experience spans 20 years of working in coastal wetlands ecology, restoration and regulation in the private sector as well as in federal and state government. At CPRA he has served as Deputy Executive Director, Division Chief of Planning and Research, and as lead author of the 2017 Louisiana's Comprehensive Master Plan for a Sustainable Coast. He also served as CPRA's representative on the Louisiana Coastal Area Ecosystem Restoration Program, the Coastal Wetlands Planning, Protection, and Restoration Program, and the Beneficial Use of Dredged Material Program. His work has garnered attention and awards, including the 2017 Governor's Award for Conservationist of the Year, presented by the Louisiana Wildlife Federation and the National Wildlife Federation; the 2011 Sue Hawes Memorial Coastal Stewardship Award presented by the Coalition to Restore Coastal Louisiana (CRCL) for working with the U.S. Army Corps of Engineers to complete the Louisiana Coastal Area Louisiana Ecosystem Restoration Study; and CRCL's Coastal Stewardship Award for embracing a spirit of cooperation and dedication toward a shared vision for coastal restoration
Louisiana's Coastal Protection and Restoration Authority is the single state entity with authority to develop, articulate, implement, and enforce a comprehensive coastal restoration and protection Master Plan of unified vision to reduce hurricane storm surge flood impact, to restore our bountiful natural resources, to build land to protect our nation's critical energy infrastructure, and to secure Louisiana's coast now and for future generations.
Transportation Outlook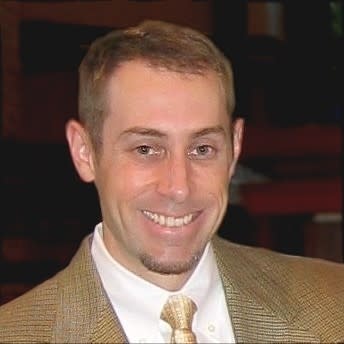 Chad Winchester, Chief Engineer, LaDOTD
Mr. Winchester was appointed Chief Engineer in September 2023, with administrative responsibility for all engineering activities for the Department of Transportation and Development and supervising a staff of 570. Before becoming the Chief Engineer, he served as the Deputy Chief Engineer for 2 years and prior served as the Project Development Division Chief (Chief of Design) for 7 years. During that time, he was responsible for delivery of the DOTD pre-construction program with an annual construction budget in excess of $700M. Mr. Winchester is a 1992 LSU Civil Engineering Graduate; the bulk of Mr. Winchester's early engineering experience is in highway design and project management.
U.S. Corps of Engineers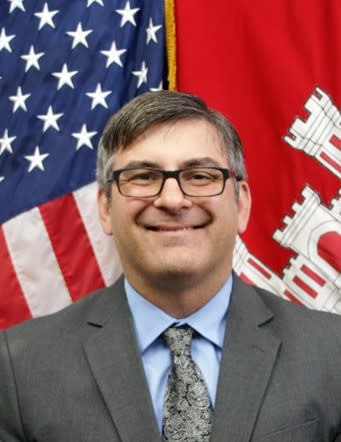 Christopher L. Dunn, Ph.D, P.E.
Dr. Christopher L. Dunn currently serves as the New Orleans District Chief of Engineering Division and as the District's Levee Safety Officer. In these roles he is responsible for leading a team of approximately 250 engineers, scientists, technicians, and other support staff, in preparing quality engineering products in support of the New Orleans District Civil Works program and providing direct oversight of the District's Levee Safety Program. Dr. Dunn obtained his B.S. in Civil Engineering from Louisiana State University in 1998 and his M.S. in Civil Engineering from the University of New Orleans in 2001. Dr. Dunn's academic pursuits culminated in receipt of his Ph.D. from Louisiana State University in 2013 after completion of his dissertation entitled, "Assessing Levels of Reliability for Design Criteria for Hurricane and Storm Damage Risk Reduction Structures." As a direct follow-on to his academic research, Dr. Dunn was the lead author of, "Statistical representation of design parameters for hurricane risk reduction structures," published in Structural Safety in 2013. In August 2021, Dr. Dunn earned a Certificate in Risk Assessment and Management from the Notre Dame of Maryland University. He has been a licensed Professional Engineer in Civil Engineering in the state of Louisiana since 2002. He is also currently a member of the American Society of Civil Engineers and the Society of American Military Engineers. Dr. Dunn's career began with a two-year tenure with URS Corporation as a structural engineer before joining the U.S. Army Corps of Engineers (USACE) New Orleans District (MVN) in 2000. Now in his 22nd year with USACE, Dr. Dunn has spent most of his time in Engineering Division, where he served in multiple leadership roles within Structures Branch culminating in his selection as Branch Chief in 2014. He has also served as Acting Branch Chief for the New Orleans District Hydraulics and Hydrologic Design Branch and in 2016 he was selected to serve as the Assistant Chief of Engineering Division before being selected to his current role as Chief of Engineering Division in late 2021. Dr. Dunn currently lives in Metairie, Louisiana, with his wife Kelly, their three daughters, and two dogs.
Ethics, Laws and Rules for Louisiana Professional Engineers
Norma Jean Mattei, Ph.D, P.E., F.SEI, F.ASCE
Norma Jean Mattei, University of New Orleans professor of civil and environmental engineering, has been named the 2020 Educator of the Year by the American Society of Civil Engineers New Orleans Branch. Mattei, who has been a member of the UNO faculty since 1995, is a renowned researcher and educator in the areas of structures and construction materials. Her technical research interests include large watershed management, material and structural testing, sustainable reuse of spent construction and fabrication materials, and residual stress measurement. She is also active in diversity, licensure and ethics issues. Mattei serves as one of two civilian civil engineer commissioners on the Mississippi River Commission and was the 2017 president of the American Society of Civil Engineers. She is still active on the executive committee of the ASCE New Orleans' Chapter of the Structural Engineering Institute. Mattei has served on several National Council of Examiners for Engineering and Surveying committees and task forces and is a former gubernatorial appointed member of Louisiana's licensing board for professional engineers.
Images
Baton Rouge Marriott Hotel
5500 Hilton Ave



Baton Rouge

,

LA

70808

United States



Monday, November 13, 2023 (8:30 AM - 5:00 PM) (CST)